Palisade Fencing (Steel Palisade Fencing)
Steel palisade fencing is one of the new products of Yudemei Chain Link Fencing Factory, also named palisade fence. Made of steel railings of tubes, the palisade fence is used for security and commercial uses. We also supply welded mesh fencing, hexagonal chicken fence, expanded metal fencing and other metal fences.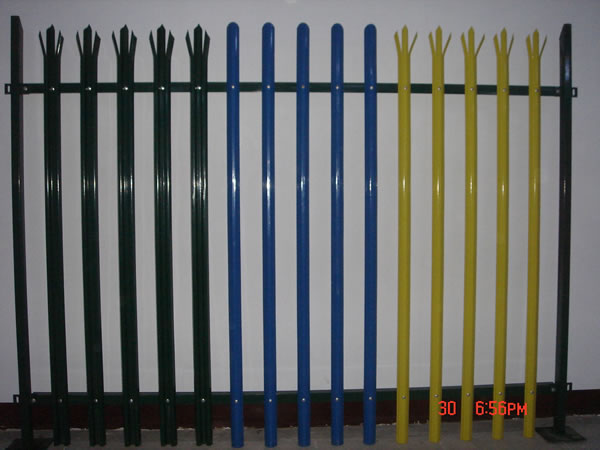 Steel Palisade Fencing Typical Specification:
Fence Height: 600-1200-1800mm
Post: 50X50x4 mm
Diameter: 19 mm
Materials applicable:
Galvanized steel, powder coated steel
Features:
The steel palisade fencing is very tough with smooth surface and sharp profiled heads.
According to the variety of heads, palisade fencing can be divided into steel profile head, triple pointed head or single pointed head.
Steel palisade fencing makes ideal rigid barriers for garden, yards and other fields offering good visual integrity to the environments.