Mobile Fencing
Portable fence panels offer all-around superior performance with galvanized iron wire as materials. With a wide range of sizes and mesh opening, portable fence panel is ideal for all kinds of sporting applications and temporary enclosures.

Designed for portability, mobile chain link fence panels are lightweight, durable, weather- resistant, and economical. Portable fence panels transports easily and installs quickly. All panels are interchangeable and the system expands to meet nearly any size requirement. Once the event is over, sections stack neatly and compactly, saving time, transport and storage costs.

Uses:
Portable mobile fences are used where you have need for outfield fencing, athletic field division and configuration, tennis court separation or placement of sponsorship signage.
Mobile Fencing also named portable fence or temporary fencing.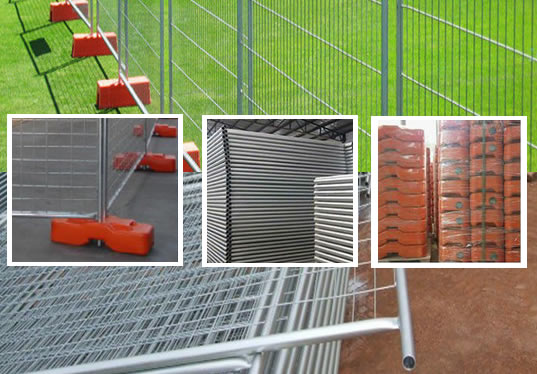 © 2013 Yudemei Chain Link Fencing Factory, All rights reserved.
Add: No.123 Weixi Street, Dezhou, China Email: sale@chainlinkfence.org