Expanded Metal Fencing
Expanded metal is extensively used as fencing fabrics for sports field, tennis courts, expressway, railway and other sites.
Expanded metal is supplied in a variety of metal materials, typically aluminum, carbon steel, stainless steel and other metals. We offer expanded metal with a sheet thickness from 0.04mm to 8mm, opening ranging from 0.8mmx1mm to 200mmx150mm.
Use of Expanded Metal Fences:
As gratings and fences for buildings and decoration materials.
Typical opening typeis diamond mesh.
Sizes of expanded metal fence can be custom made.
Expanded metal fencing has the features of good integration, economic and easy installation.
For more information about our sizing and pricing of expanded metal fences, contact us.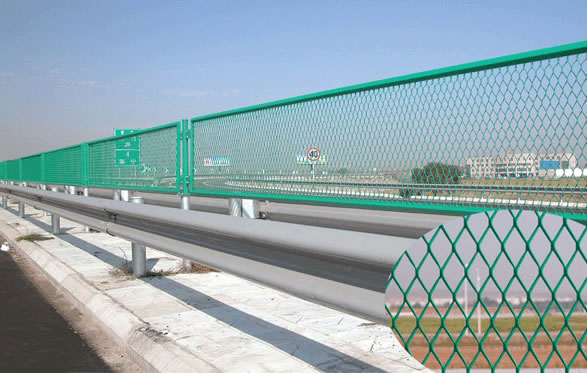 specifications

width
(m)

length
(m)

weight
(kg/m2)

mesh
thickness (mm)

distance
short (mm)

distance
long (mm)

strip (mm)

0.5

2.5

4.5

0.5

0.5

1

1.8

0.5

10

25

0.5

0.6

2

0.73

0.6

10

25

1

0.6

2

1

0.8

10

25

1

0.6

2

1.25

1

10

25

1.1

0.6

2

1.77

1

15

40

1.5

2

4

1.85

1.2

10

25

1.1

2

4

2.21

1.2

15

40

1.5

2

4

2.3

1.5

15

40

1.5

1.8

4

2.77

1.5

23

60

2.6

2

3.6

2.77

2

18

50

2.1

2

4

3.69

2

22

60

2.6

2

4

3.69

3

40

80

3.8

2

4

5.00

4

50

100

4

2

2

11.15

4.5

50

100

5

2

2.7

11.15

5

50

100

5

1.4

2.6

12.39

6

50

100

6

2

2.5

17.35

8

50

100

8

2

2.1

28.26