Chain Link and Razor Wire High Security Fence System
Galvanized Steel Chain Link Fence and Razor Wire Anti-ClimbingBTO Obstacles Barrier Formed High Security Fencing Supplied for America
Yudemei exports 42"x50' and 60"x50'panel size chain link fence with single basic coil concertina to America andother countries. The primary chain link panels and razor wire together form ananti-climbing fencing system. As fencing factories and exporters, we supply mesh fence, posts, accessories, razor wire, clips and clipping tools.

Chain Link Fence, Two Types:

42"x50' Mesh Panels made of galvanized wire 11.5 gauge with2 3/8 opening on chain link fence, (Class 3, 244g/m2) bulk packing.
60"x50'mesh panels made of galvanized wire 12.5 gauge (2.51mm) 2 3/8 opening on chain link fence, (Class 3, 244g/m2).
Fitted with galvanized steel pipe post.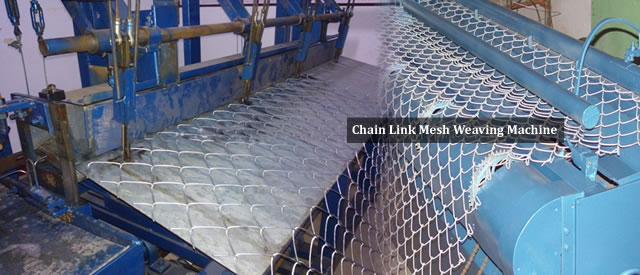 Uses:
Chain link fences are popular perimeter fencings since they are easy to build,cost effective and long lasting, fulfilling the motive of keeping people in/outof a particular region. Yudemei offers woven steel wire chain link withanti-corrosion pvc coated, electro galv. or hotdipped galvanized.

Specifications for Supply:
Chain link diamond mesh is probably the most widely used and versatile of allfencing fabrics available in a variety of wire gauges and mesh sizes to suitspecific applications. All rolls come complete with line wires and withknuckled edges.
OtherSpecifications:
WireDia: 1.8,2.0,2.5,3.0,3.5,4.0,4.5mm
Mesh: 35x35,40x40,50x50,60x60,75x75,100x100mm
Length:10,15,20,25,30m,or longer
Height:1000-5000mm
Post's Height:1500-6000mm
Razor Wire Coils:
We areproducer of chain link fence, fences accessories and razor wire. We offer razortapes, also razor wire clips, and pneumatic razor wire clipping tool for easyinstallation and fixing of razor wire on top of the chain link mesh panels.