Highway Guardrail Barrier and Sound Barrier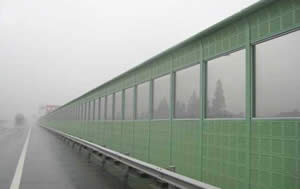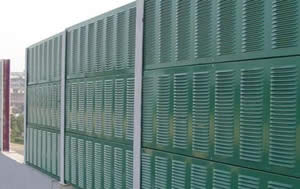 We supply Highway Safety Barriers and Fencing products for expressway, bridge and highway traffic safety. The products range from the guard rail highway beam barriers, sound barriers and roadway mesh fences.
Hot Dipped Galvanized Steel Guard Rails Systems
Each guard rail kit is inclusive of:
1 * Metal post of 1.5mts high, spacing every 4mts, profile 125mm
1 * W-Beam 4mts long
1 * Reflector
1 * set of galvanized steel washers and nuts/ bolts.
Detail specifications as following:
Picture
Specification
Galvanized Steel W Beams
Model: 4130x310x85x2.67mm
Material: Q235B
Zinc Coating: >= 85 um

C Post
Model:125*62.5*25*5*1500mm
Material: Q235B
Zinc Coating: >= 85 um

Trapezoidal Spcaer
Model: 2.5 mm
Material: Q235B
Zinc Coating: >= 85 um
Two Sided Reflector Strip
Model: white and red
Material: Galvanized steel + acrylic
Flat Plate Washer
Model: 100*45*5mm
Material: Q235B
Zinc Coating: >= 45 um
M16*35 MH Grade 8.8
M16*45 MH Grade 8.8
M16*50 MH Grade 8.8
Louver Hole Sound Guardrail Barriers, Highway Guardrail Barrier Plus Sound Barrier:
The compound barriers consist of two parts, Steel Columns Guardrail Barrier and Louver Hole Sound Insulation Panels. Highway Sound Guardrail Barrier, which is fixed by bolts or welding anti-wall or on the road side of the embedded steel guard rails. It is the main component of acoustic absorption, it is through high-strength spring clamp to secure it in the H-type column groove formation. Louver hole sound barrier is water-resistant, heat-resistant, anti-UV, from climate and weather. It can improve work efficiency, shorten construction time, reduce project costs and it is easy to install.
Features:
1, modular design, flexible and comfortable, quick and easy installation and removal;
2,Straight flat shape -Highway Sound, the overall shape of the flat, while the upper plate was arc-shaped sound absorbing, sound can be more effectively controlled by the upper portion of the screen body of diffraction, the intermediate frame structure for a continuous body;
3, Curved -Highway Guardrail Barrier, noise reducing effects are particularly good; not only beautiful, good noise reduction;
4, Not only sound-absorbing acoustic panels, sound insulation effect is good, but also has excellent weather resisting ability, durability, ensure the service life;
5, Choose a variety of colors and shapes are combined, the results are satisfactory landscape can be designed into a variety of different types of harmony with the environment according to user requirements, in coordination with the surrounding environment, the formation tapestry.
Applications: General noise control in a variety of acoustic environments highways, viaducts, power stations, hospitals, schools, construction sites and other industrial enterprises noise reduction products.
Specifications: General 1960 * 500 * 100,2460 * 500 * 100 size can be customized according to customer requirements.
Material: galvanized steel, aluminum